Amazing career opportunities
for amazing people!
Byron Bay's best frozen yoghurt and dessert outlet is looking for people who are interested in helping our company grow!"  If you are a fun loving person who has amazing customer service and impeccable standards for cleanliness and organisation then we want to help you have the ultimate work life balance!' To apply click on the blue application link and fill in our online application form on our website.
Byron Bay
3/19 Lawson Street, Byron Bay
02 6680 7905
info@yoflo.com.au
Open 7 days
Testimonials
"I loved my time working at YoFlo, it's a relaxed and happy environment where I'm always learning new ideas in a perfect work-life balance!" Lucy
Are you an incredible people person who loves to help others?
You'll be in constant contact with our customers, interacting all the time ensuring each customer has the best experience possible.  You'll learn to not only want to help our customers but also your team so that the business runs smoothly every day, for everyone.
Are you looking for an amazing place to work?
You'll have the freedom to do things your way without being micromanaged.  You'll get to know the names of our loyal and returning customers in an atmosphere that has fun as one of it's core company values, serving products that are based on quality and honesty so you can be proud to stand behind everyone of our products.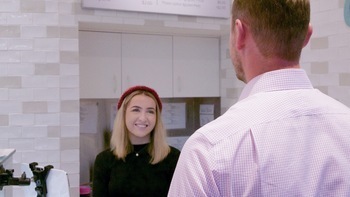 With a team and boss that really cares!
At YoFlo, we're always looking for ways to improve not only our products but the way we all work together because let's face it, your boss and team members can make or break your day!  We pride ourselves on honest communication to help each other out when something unexpected pops up.
You'll be supported the whole way
Utilising new technology and software, you'll be supported with training videos, systems and checklists so that you also know what to do, how to do it and why we're doing it that way!
All whilst living in Australia's best town..
With over a million visiters a year Byron Bay is one of Australia's premier tourist towns.  With world-class beachs, surfing, natural beauty and of course fun Byron Bay bursts at the seems with job hunters and visitas alike!
We're after the right kind of team member..
We're looking for someone who is dedicated, trustworthy, loyal and humble. Someone that is outgoing and able to connect with people of all ages, to create a friendly and enjoyable atmosphere. You'll be great at communicating and taking responsibility in your role and delivering the best experience possible for every one of our amazing customers!
What's an average shift time?
Generally, there's a morning shift were' start time varies but finishes at 4pm.  Then the evening shift begins and finishes at close – 9.30 -10.30pm.
Will there be weekend or public holiday work?
Yes, depending on your role and roster but we're open 365 days of the year!
Do you offer Full-time, Part-time, Sub-Contract or Casual?
Depending on what role you're looking to take on will depend on your contractual agreement. Though we look to hire long-term valuable team members, so you may start casual but then become permanent.
Do you accept all work Visas?
Yes we do, however, we try to support our community in every way possible including hiring locally. However, if you're a superstar we'd love to see you on the team!